Ginger Smash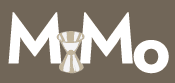 This is my frist contribution to the Mixology Monday MxMo XL – Ginger is June 15. My drink Ginger Smash is a powerfull drink, with ginger in almost every ingredient. Its fresh and strong, but still with a fine harmony with bloodorange and honey. It got a nice sweet start, then going over to a strong taste of ginger, and long after drinking you can taste the ginger in a perfect harmony with bloodorange.
Ginger Smash
1 oz Infused vodka with Ginger
2 2/3 oz FireFly Health Kick juice (Bloodorange and Honey + ginger)
Fresh lime
Fresh Ginger
Muddle fresh pieces of ginger and lime with ginger syrup. Add crushed ice to the top, then add vodka and FireFly. Serve with a straw.